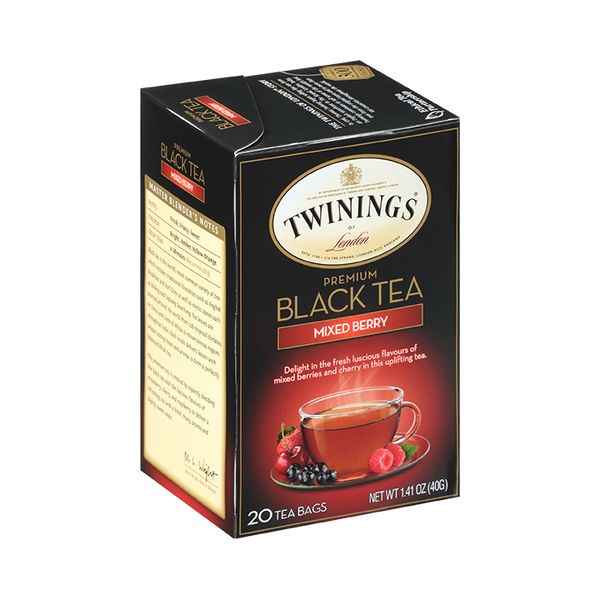 Mixed Berry Premium Black
For over 300 years, Twinings has been sourcing and blending the finest, high quality teas from around the globe to ensure that your tea has the perfect balance of taste, flavour, and aroma. Twinings blends to perfection the finest black teas with just the right amount of flavour to give you a line of great-tasting premium black teas with an enticing flavour, fresh taste and invigorating aroma.
Fine black tea perfectly balanced with the luscious flavours of strawberry, cherry, raspberry,redcurrant and blackcurrant.
Ingredients
Black tea

Natural Strawberry, Raspberry, Pomegranate, Cherry and Blackcurrant flavours with other natural flavours.