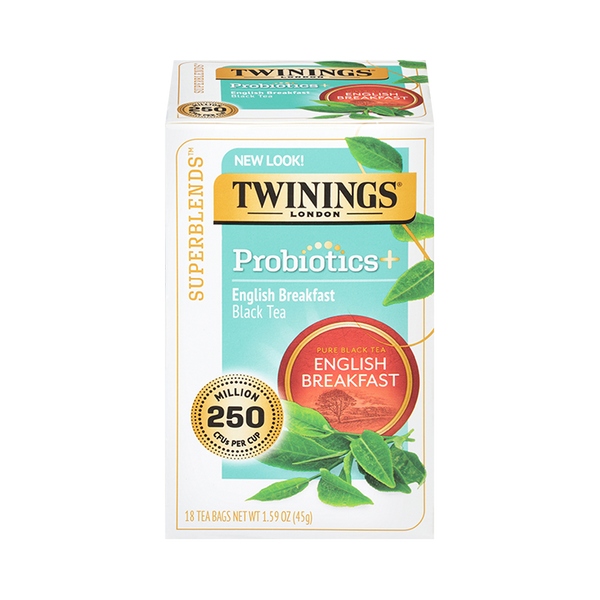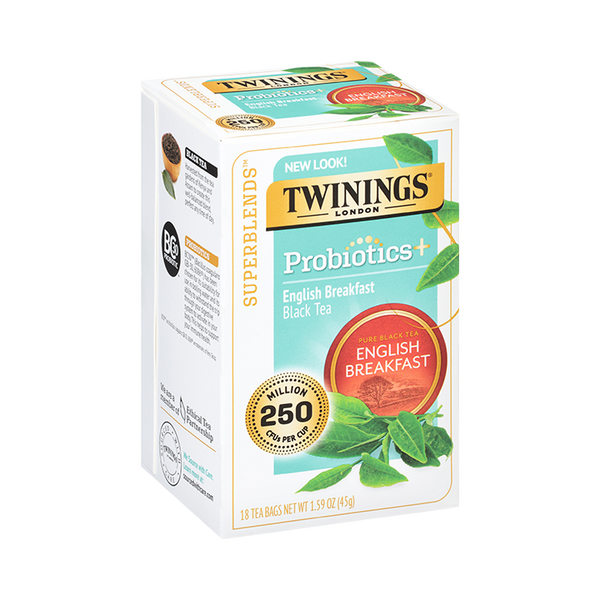 Probiotics - English Breakfast
Feel invigorated as you sip this smooth and robust cup of black tea with probiotics added to help support your immune health.
Our English Breakfast black tea is our most popular blend due to its smooth, full-bodied and robust taste. This blend supports your immune system with the addition of probiotics, which do not add any taste, but bring goodness to your cup.

---
More about the ingredients:
Black tea
To create this well-balanced blend, we select some of the finest black teas, each with its own unique characteristics. tea from Kenya provides the briskness and coppery red colour while Assam gives full body and flavour. The robustness from these regions is complemented by softer teas from other regions. The combination yields a complex, full-bodied cup of tea that is perfect any time of day.
Probiotics
The probiotic used in our blend, GanedenBC30®, has been chosen for its suitability for use in boiling water and its ability to withstand the trip through your digestive system to activate in your body. This helps to support your digestive health.
We recommend that you consume two cups per day of our probiotic tea, each brewed for at least four minutes, as part of a balanced diet and healthy lifestyle. We have specially designed and tested our product to ensure that those two cups will deliver to you the 500 million CFU of probiotics daily that have been shown to help provide effective immune function support.