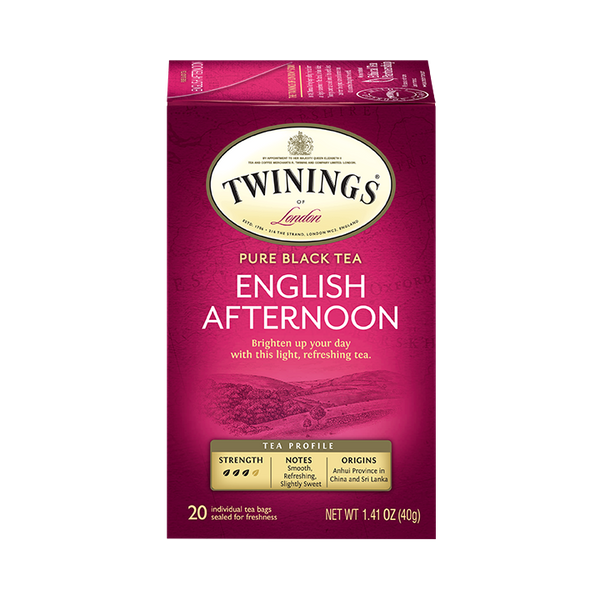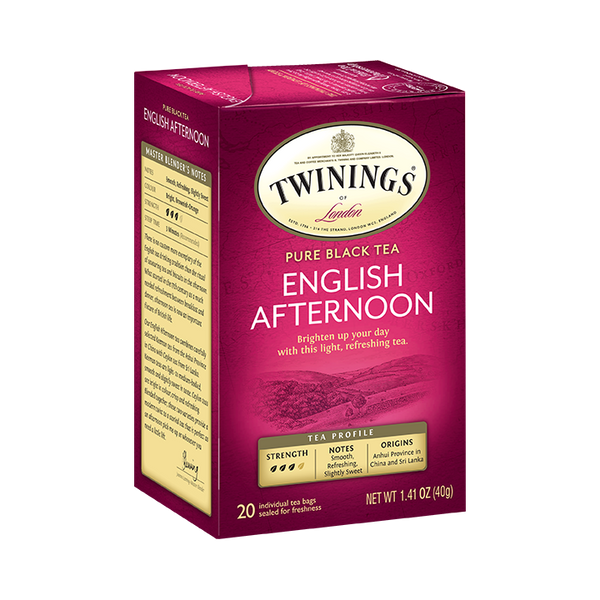 There is no custom more exemplary of the English tea drinking tradition than the ritual of savouring tea and biscuits in the afternoon. What started in the 17th century as much needed refreshment between breakfast and dinner, afternoon tea is now an important fixture of British life.
Our English Afternoon tea combines carefully selected Keemun tea from the Anhui Province in China with Ceylon tea from Sri Lanka. Keemun teas are light- to medium-bodied, smooth and slightly sweet in taste. Ceylon teas are bright in colour, crisp and refreshing. Blended together, these two varieties provide a modern twist to a storied tea that is as perfect as an afternoon pick-me-up or whenever you need a little lift.
Ingredients
Fine black tea expertly selected from the Anhui province in China and Sri Lanka.