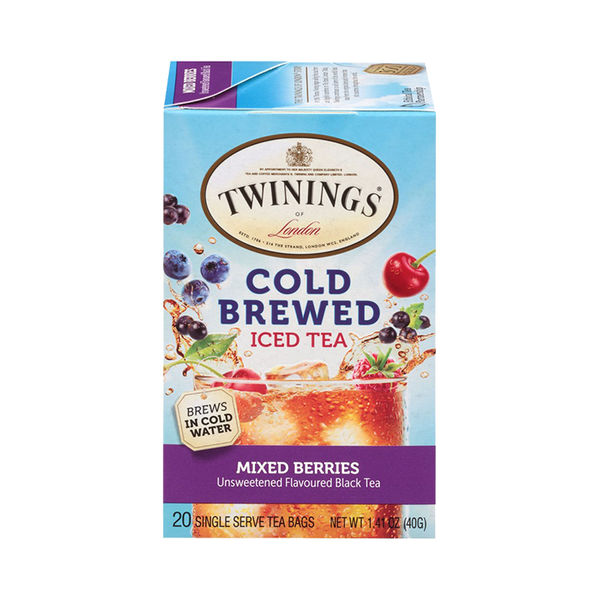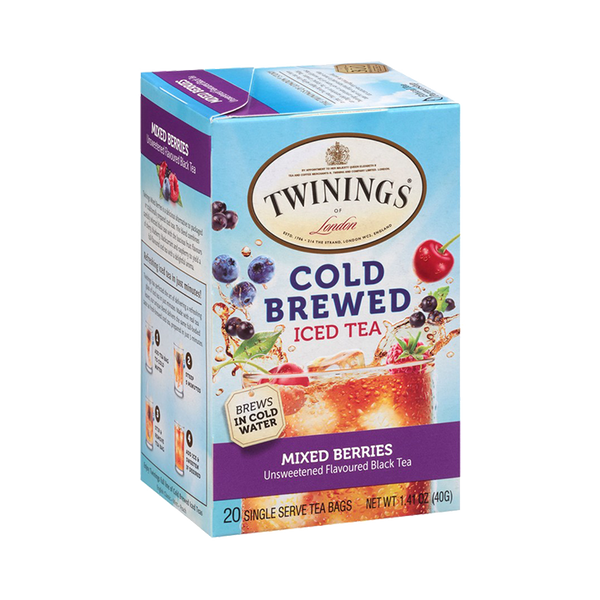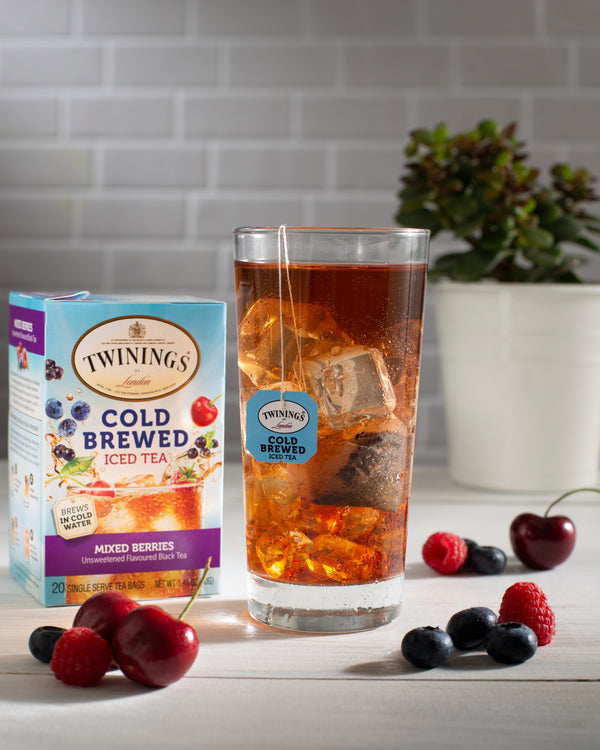 Mixed Berries Cold Brewed
Twinings has perfected the art of delivering a refreshing glass of iced tea in just minutes. Made with real tea leaves, our unique blend delivers the same full-bodied taste as fresh-brewed iced tea, prepared in just 5 minutes.
Mixed Berries is a delicious black iced tea created to enliven your senses and quench your thirst. Expertly blended, this full-flavoured iced tea combines the finest black tea with the luscious fruit flavours of cherry, blueberry, blackcurrant, and raspberry.
Ingredients
Black tea
Natural blackcurrant, blueberry, cherry, raspberry flavour with other natural flavours
Black tea extract
Natural tea flavour with other natural flavours
Brewing Time
8 oz. Glass to 1 Tea Bag;
Simply add cold water to Twinings Cold Brewed Iced Tea, let stand for 5 minutes or desired taste. Add ice. Enjoy sweetened or plain - the choice is yours. For a stronger tasting tea add more tea bags and steep longer. For a quart pitcher, use 4-6 bags.