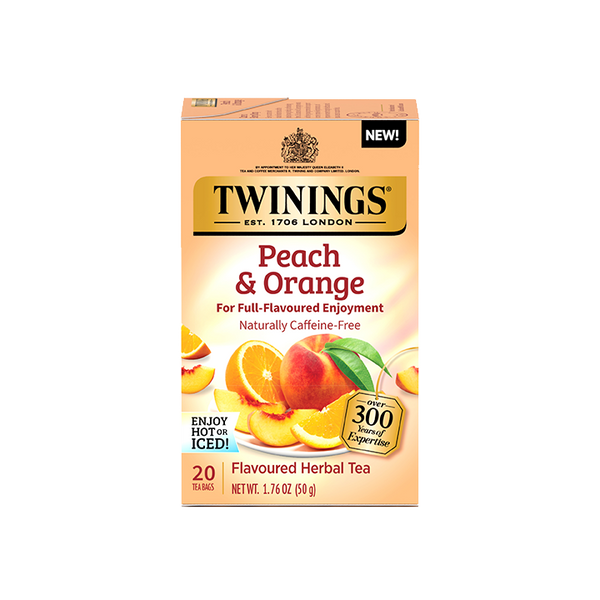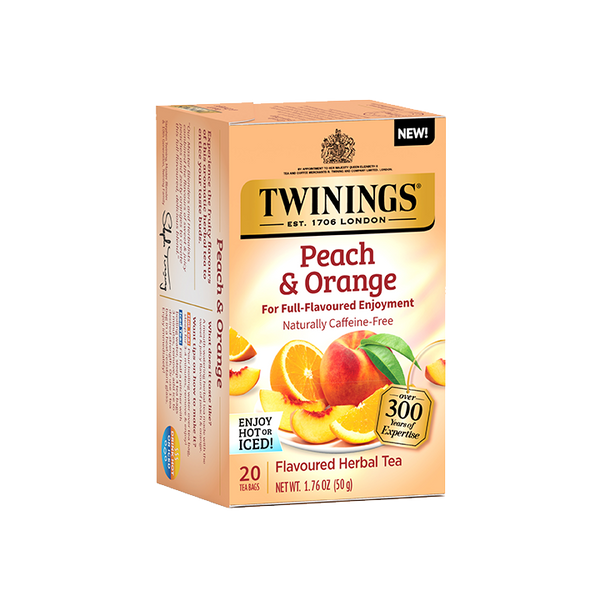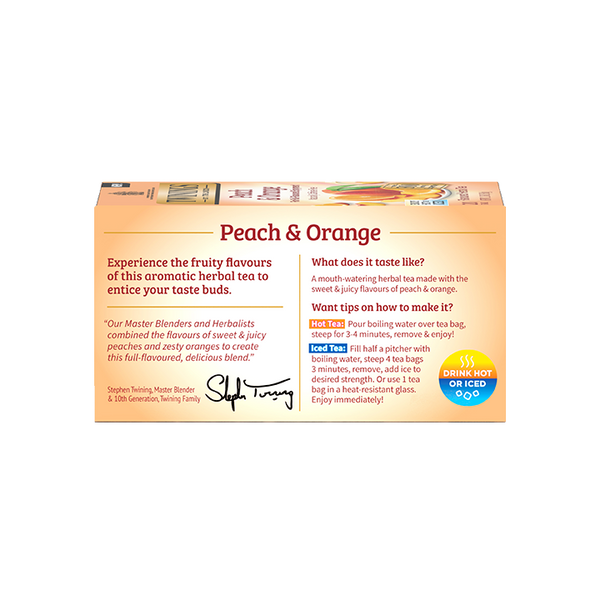 Experience the fruity flavours of this aromatic herbal tea to entice your taste buds. Our Master Blenders and Herbalists combined the flavours of sweet & juicy peaches and zesty oranges to create this full-flavoured, delicious blend.
DRINK IN LIFE:
A box of 20 Peach & Orange Herbal Tea, by Twinings London.
TASTING NOTES:
A mouth-watering herbal tea made with the sweet & juicy flavours of peach & orange.

ONLY THE FINEST QUALITY:
White Hibiscus, Rosehips, Natural Peach Flavour with other Natural Flavours, Baobab Dried Fruit Pulp, Hibiscus, Orange Peel, Roasted Chicory Root, Natural Flavour.

SIP & SAVOUR THE MOMENT:
Hot Tea:
Pour boiling water over tea bag, steep for 3-4 minutes, remove & enjoy!

Iced Tea:
Fill half a pitcher with boiling water, steep 4 tea bags 3 minutes, remove, add ice to desired strength. Or use 1 tea bag in a heat-resistant glass. Enjoy immediately!
SOURCED WITH CARE:
Twinings aims to improve the lives of communities from which we source by improving access to water and sanitation, empowering women and enhancing incomes and resilience.
LIVE WELL + ENJOY LIFE:
Brilliantly blended by our Master Blenders to maximize flavour. Also try our other herbal & green teas!!
SEARCH TERMS
---