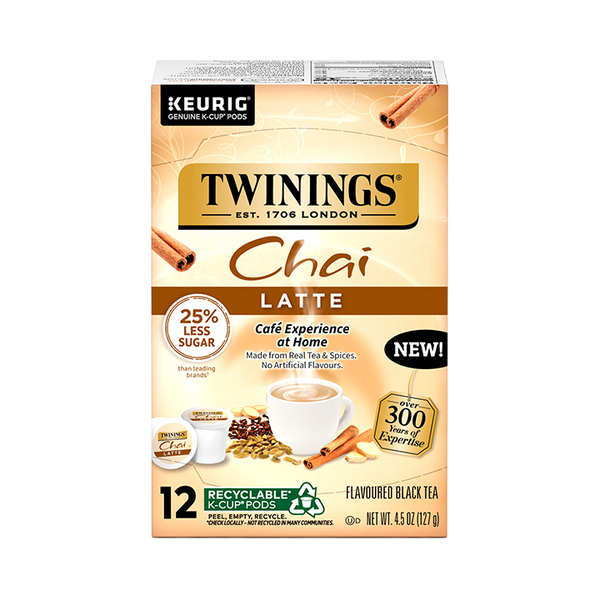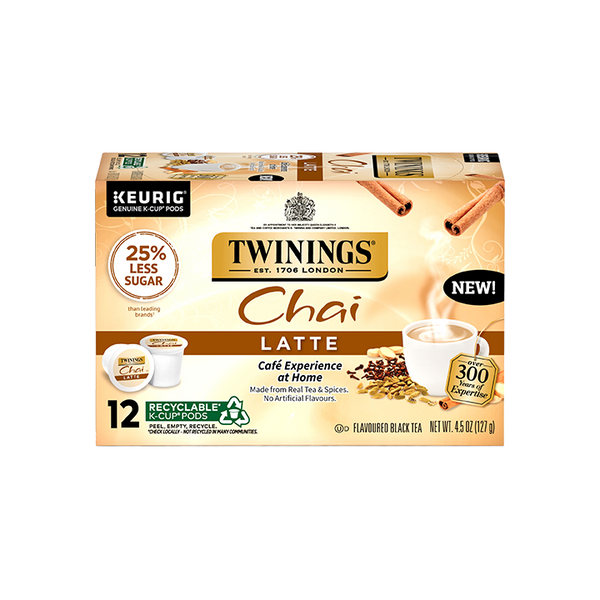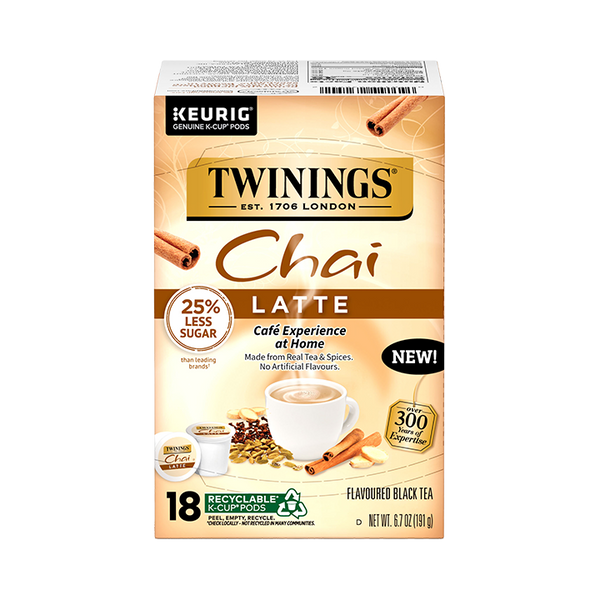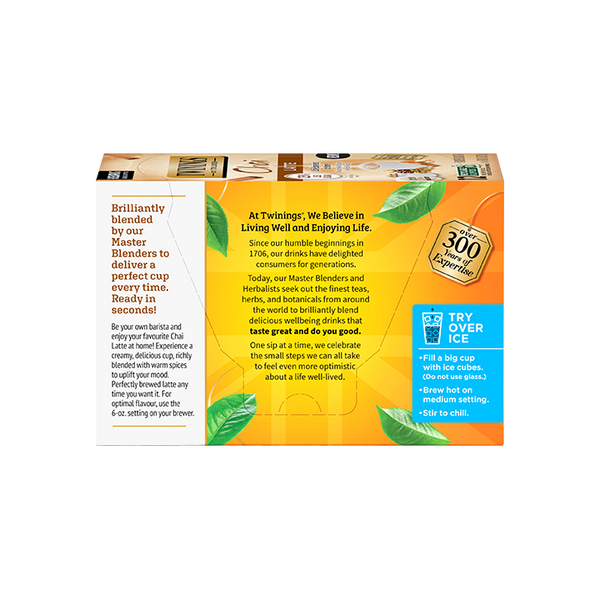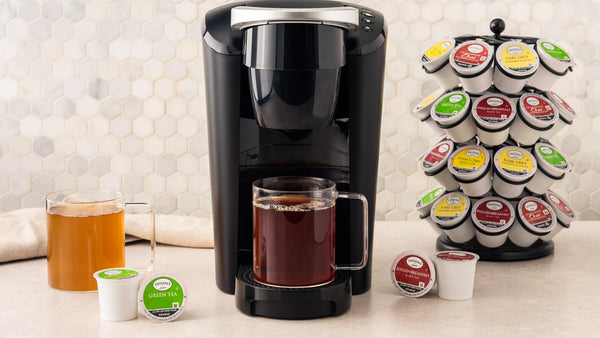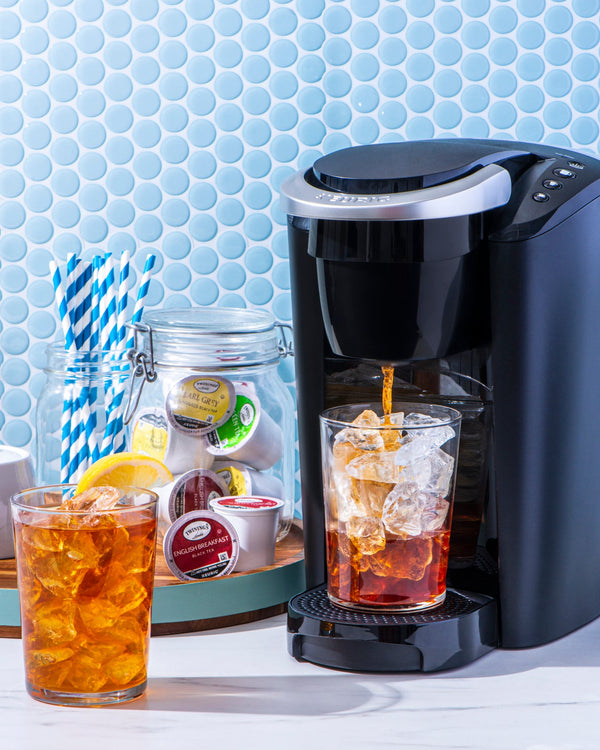 NEW CHAI LATTE TEA K-CUP PODS:
Experience a creamy delicious cup, richly blended with warm spices to uplift your mood. Made from real tea and spices. No artificial flavours. 25% less sugar than the other Chai Latte brands. Be your own barista and enjoy at home! Perfectly brewed latte any time you want it. 
DRINK IN LIFE:
With a signature blend of tradition and innovation, Twinings encourages tea lovers to Drink In Life by taking small steps towards feeling good and living well, one sip at a time.
ONLY THE FINEST QUALITY:
Cane sugar, coconut creamer (coconut oil, maltodextrin, sodium caseinate (milk), mono & diglycerides, silicon dioxide, maltodextrin, natural flavour, black tea extract, salt, guar gum, spices (including cinnamon, clove, ginger, cardamom), monk fruit extract, stevia leaf extract.
CONTAINS: Milk. 

Kosher
WELLBEING AT THE HEART OF EVERY CUP OF TWININGS:
By ethically sourcing quality ingredients and keeping the environment front of mind in everything we do, we believe Twinings can be a force for positive change around the world.

SOURCED WITH CARE:
Twinings aims to improve the lives of communities from which we source by improving access to water and sanitation, empowering women and enhancing incomes and resilience.
CAFÉ EXPERIENCE AT HOME:
Using a Keurig or other single-serve brewer, use the 6 oz.setting for optimal flavour.
TRY OVER ICE:
Fill a big cup with ice cubes. (Do not use glass.)
Brew hot on 6 oz setting. Stir to chill.

SEARCH TERMS
---
Iced K-Cups

---
SEARCH TERMS
---
kcups, kcup, keurig, pods, pod, cup, k-cups