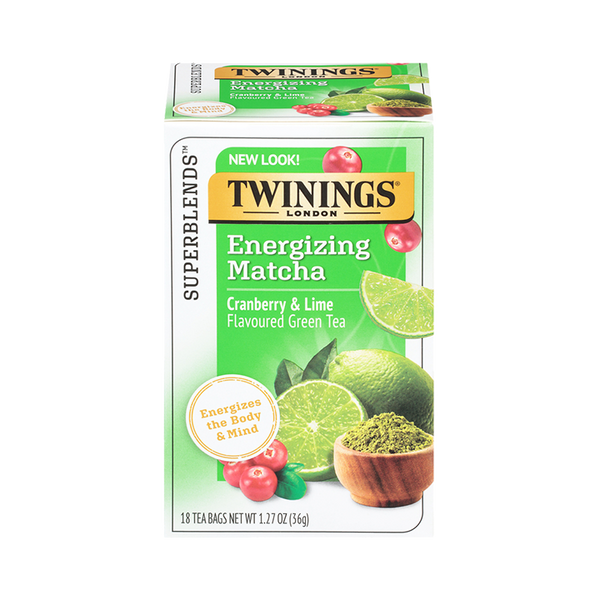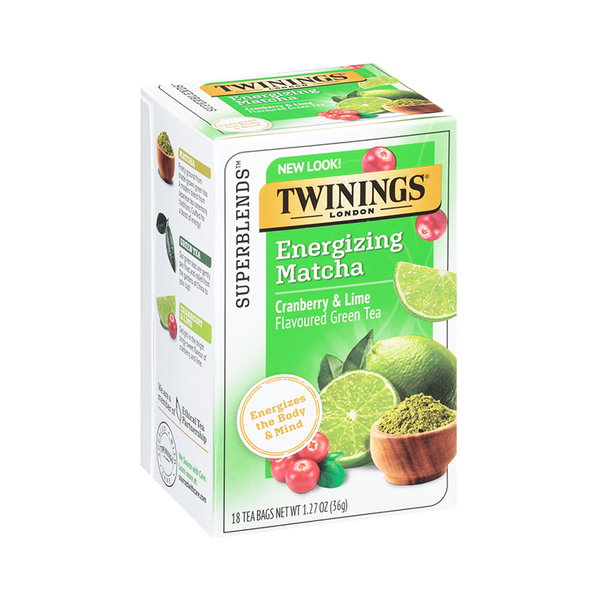 Description
Cranberry & Lime Flavoured Green Tea with Matcha
Energize your day with this easy-to-drink green tea and matcha blend paired with the flavours of cranberry and lime.
---
What does it taste like?
We have carefully blended in the flavours of cranberry and lime to brighten, lift and soften the taste of matcha in this blend.
Enjoy two refreshing cups a day for optimum energizing benefits.
---
More about the ingredients:
Matcha
Matcha is a fine powder created from ground green tea. Originally from Japan, matcha forms an integral part of the traditional tea ceremony.
Green Tea
Our crisp green teas start their journey from the dewy, misty tea gardens of China. The teas are gently pan fired.
Lime
The flavour of lime, with its zingy-sweet taste, makes this bright green fruit popular in food and drinks across the world.