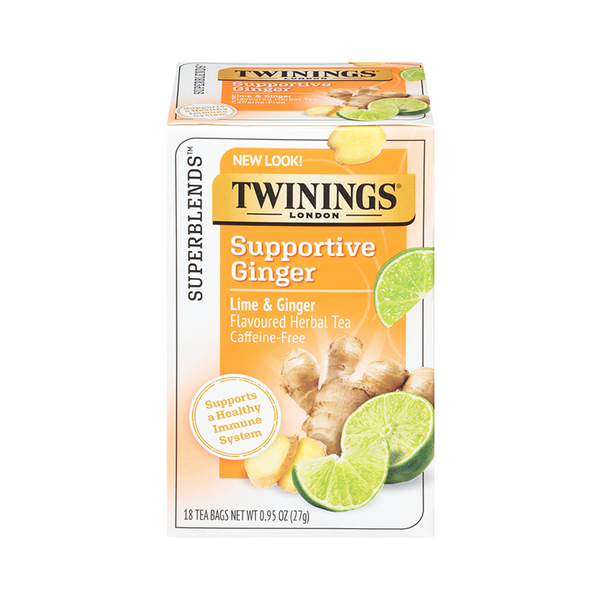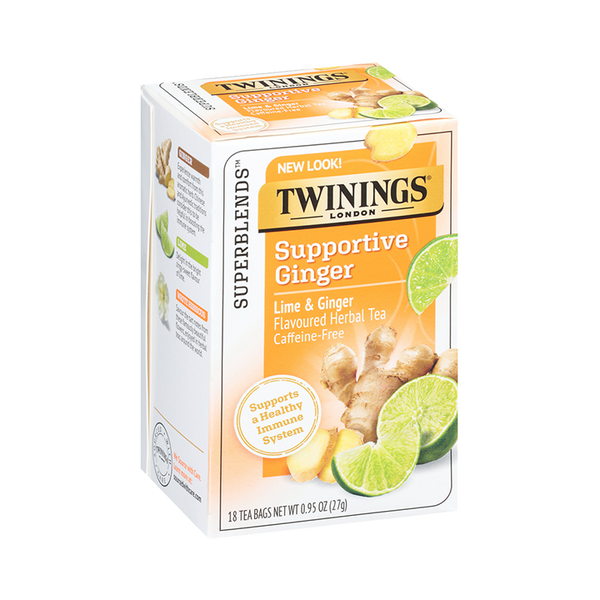 Lime & Ginger Flavoured Herbal Tea with White Hibiscus
Caffeine-free
Recharge with the spiced lime flavour of this wonderfully refreshing herbal tea.
---
What does it taste like?
In this modern twist on our classic Lemon & Ginger tea, we blend together ginger, liquorice root, white hibiscus, cinnamon, lime peel, cloves and natural lime flavour to craft a fresh, uplifting tea where the spice is not too overpowering and the lime is just right. Enjoy this tea in moderation as part of a varied and balanced diet and to support a healthy immune system and a healthy lifestyle.
---
More about the ingredients:
Ginger: Ginger, with its warm, aromatic qualities, is one of the world's best-loved ingredients, used in food and drink across continents, and is considered in Chinese and Ayurvedic traditions to be helpful in boosting the immune system.
Lime: The flavour of lime, with its zingy-sweet taste, makes this bright green fruit popular in food and drinks across the world. 
White Hibiscus: This plant, with its famously beautiful flowers, is found in herbal teas around the world and is thought to help support the immune system.