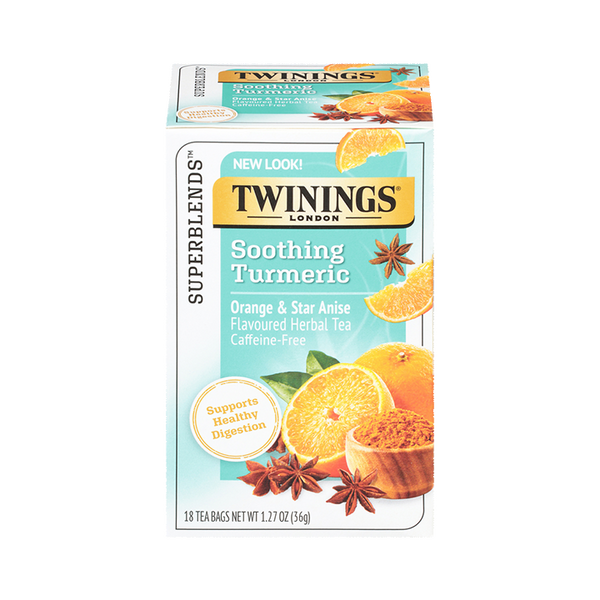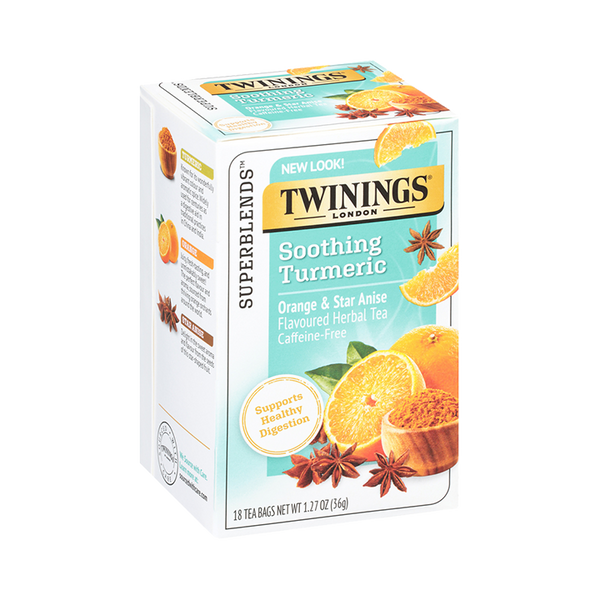 Orange & Star Anise Flavoured Herbal Tea with Turmeric Caffeine-free Enliven your senses with the vibrant colour, gentle spice and delicious aroma of turmeric, known to support healthy digestion.
---
What does it taste like?
Star Anise brings a smooth, gentle spice, which, combined with earthy turmeric and delicious orange flavour, creates a well-rounded, smooth and warming blend which is naturally caffeine-free. We recommend that you enjoy two cups of this tea daily as part of a varied and balanced diet and a healthy lifestyle.
---
More about the ingredients:
Turmeric: Turmeric, known for its wonderfully vibrant colour and aromatic spice, has been widely used for centuries as a digestive aid in traditional practices in China and India.
Orange: The flavour of orange, with its unmistakeably sweet taste and fresh aroma, is used in a variety of products all over the world.
Star Anise: A brown, woody, star-shaped fruit, extensively used in South Asian cooking, with a rich anise seed aroma and flavour.